Cardiovascular Fitness
Strength Training
Free Weights
24/7 Access Facility
LOOKING TO STAY ACTIVE DURING PROJECT #STAYATHOME ?
CHECK OUT THE STREAMING WORKOUT PROGRAMS!
There are 3 packages available.  Click the text below each picture to complete your purchase: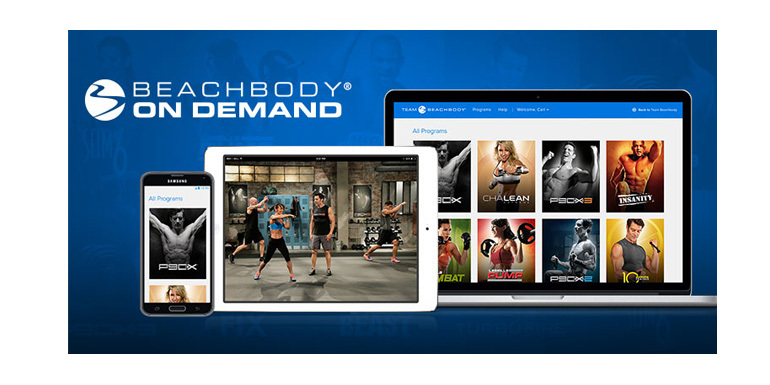 *click the picture above for a preview all of what Beachbody On Demand has to offer!
Cardiovascular Fitness
Aerobic exercise is the foundation of any fitness routine. It can help you in many areas by; improving weight loss, regulating of blood sugar levels, lowering blood pressure, helps you manage stress and more.
25 LifeFitness Cardio Lifecycles
Elliptical Cross-Trainers
Treadmills
Stairmaster
Stairclimbers
Strength Training
Strength training, also known as resistance training, is an essential part of overall fitness.
We offer a significant assortment of machines that are comfortable and safe. You will appreciate the quality and variety of our strength training equipment to help you look better and feel better.
14 Station Life Fitness Circuit
Hoist Circuit Equipment
Cable Cross-Over & Maxicam
Multi-Jungles
8-Station Crossover Cable
Hammer Strength Equipment
Free Weights
Whether you're a beginner or a lifelong lifter, you'll be comfortable here. Menomonie Health & Fitness offers access to all the tools you need to continue to challenge yourself to get the body you want.
Over 8,000 lbs of free weights
Olympic bench & squat racks
Dumbbells and Barbells
24/7 Access Facility
Staffed Hours:
Monday – Thursday 9am – 5:30pm
Friday 9am – 1pm
Membership Rates
$39.00/month (No Contract)
$110.00 – 3 Months Paid in Full
$210.00 – 6 Months Paid in Full
$375.00 – 12 Months Paid in Full
$25 Per Month per additional household member
$25 (per person) 24/7 access fee – ONE TIME FEE
$10 – Day Pass
$20 – Week Pass
$79 – 10 Punch Card
Location & Contact
Location: 1508 9th St E, Menomonie, WI 54751
P: 715-231-BFIT (2348)
   facebook.com/menomoniehf/
Menomonie Health and Fitness Photo Gallery